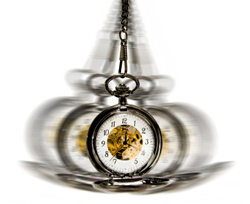 Programs
Description
Relieve Stress and Feel Totally Relaxed with you own private Ideal Virtual Vacation Experience.
Has it ben TOOOO long since you have taken a vacation?
Is time short and money tight?
Well we have the ideal answer for you... Take a Virtual Vacation!
Take the chance to Turn Off the Noise and have the opportunity to Reclaim Control in your life.
Not only will you feel the most relaxed you have ever felt, you can also take this feeling with you!
And, Because you create the feeling, You can re-create it any time you need to...
Imagine going to France to see the Eiffel Tower, The Louvre and the Arc D'Triumph, then to Utah for an awesome Ski and Spa experience, then rounding it off at a Tropical Beach Resort in Belize.
Go anywhere your mind can imagine... whether you have really been there before or not.
We will co-design your "Best Vacation Ever" giving you that "On Vacation Feeling" as a resource for you to take with you, all the time, no matter where you are, who you are with or what is going on around you.
Utilizing Progressive Relaxation, Advanced Hypnosis Techniques and Creative Visualization we help you quiet the chatter in your mind and forget about those endless To-Do Lists. Set yourself up for Succeeding by setting goals within your means and having an actionable plan for accomplishing them in a reasonable time frame. Create automatic unconscious habits that keep you on track.
Best of all... You can be back (Better than before) in just one hour!
So what are you waiting for... book your Dream Come True Virtual Vacation Today!
---------------------------------------------------------------------------------------------------------------------------------------------------------


Overview
Session One - RELAX
The outcome for this first session is to orient you to a trance state. For some people this may be a light trance... for others it may be a deep trance...or even a medium trance. Either way, it's all good, and very relaxing. Before the trance we will gather some "End Result Imagery" to be inserted into the trance. This will plant the seeds for the results you want. We will also install a post hypnotic technique for recalling the deeply relaxed state. This relaxed state can then be used as an ongoing resource for resilliency.
Ideally you will be able to clear the chatter in your mind and...Relax.
Session Two - ENVISION
In this session we help you to create a vision for what it is that you do want. This can be like a goal or a little bit bigger picture to incorporate many areas of your life or a longer timeframe. Sometimes it can be more of a direction that your life is heading than just a destination. Either way, you will have a natural attraction towards what you want. This will give you clarity...and with clarity comes power.
Session Three - SUCCEED
Here's where you really start integrating the results oriented behaviors. By now you have developed many powerful skills and strategies for succeeding. The Key is to put it into action...lots of action. What motivates you to act. Pain is a strong motivator for immediate action. Pleasure is great motivator for specific direction or outcomes. Together they create a propulsion system. Add in the ideal states of mind as a catalyst and you will...Succeed
---
Program Outline
Consutation Process
This is the initial session that sets up the whole program.
Discover what your starting point is through the process of self-evaluation.
What's your model of the world like?
How much harmony is there in your life?
What are your needs?
What are your core values and guiding principles?
What will it take for you to succeed?
Who do you need to be in order to create the levels of success that you want?
Session 1
This is where you set your desired outcome and create your vision or intent. Through a systemic process of questions geared to be answered in rapport with the conscious as well as the unconscious mind it will become more obvious what you truly desire. Discover what you need to bridge the gap.
Session 2
Align your beliefs and values with your goals. Make your goals truly believable. Realize that you deserve more in your life. Become aware of just how capable you are. Zap your tolerations!
Session 3
Fine tune your decision strategy. (Did you even know you have one?) If life is choice, figure out how you can make the best choices. Decide that you are willing to do whatever it takes to achieve your dreams.
Session 4
Create a plan to transform your vision into action. Change your bad habits for good. Start really walking the walk and talking the talk. Align your behaviors with your purpose in life, and gain strengths from your sense of spirit.
Session 5
Build your ultimate state of mind for success. If life is a journey, what do you need to enjoy the ride. How do you need to look at life? What's the tone for your success? How do you feel when your at your best? Add them all together!
Session 6
Set the your pace towards the future of your dreams. What will you see, hear, and feel that will keep you motivated and on course with accomplishing your goals. Set the triggers that make the process natural and automatic.
---
Overview
The title of this program is almost self explanatory, inasmuch as it is about helping you to create positive changes in your life... Quickly, easily and somewhat naturally.
There are two main directions and outcomes for hypnosis / NLP sessions. Restorative or dealing with "Issues" from the past to present and Generative or Enhancing your Strengths from present to future. By the way, all of our CDs and MP3s will be of a generative nature.
Now, not every problem can be resolved in just one session. These programs are often multiple sessions and almost always done on a predicted amount of sessions with an added "Let's see how you're doing as we go along" attitude/approach.
These programs typically start off as being restorative and/or resolving issues from the past. Once the past is restored to a state of "normalcy", at the very least, you will be in a neutral state of mind.
Even with best case scenario, i.e.: the "Deep Seeded Long Lasting Issues" were totally resolved in just one intense session, we still do a follow-up session. We want to test the results into the future to make sure the new choices are resourceful.
Some of the issues that have been addressed very effectively with these types of programs are:
FEARs
Fear of Flying
Fear of going over bridges or driving in cars
Fear of Public Speaking or Performing
Fear of Confrontations or Negotiating
Fear of Success
Fear of Failure
The acronym of fear is: False Evidence Appearing Real
Various Phobias
Spiders and/or insects
Dogs and/or other animals
Enclosed spaces
Bad Habits
Drinking Alcohol
Drug abuse
Smoking Cigarettes
Time/Task Management
Nail Biting, Picking and/or scratching
Mindless Eating
Medical Hypnotherapy
IBS - Irritable Bowel Syndrome
Chronic Pain
Migraines
Pregnancy, Fertility and/or Child Birthing issues
Sleep Issues and/or Insomnia
Chronic Stress
Depression
Anxiety
Plus a few Non-Restorative Issues
Enhancing Sports Abilities
Rowing
Sailing
Better Golf / Tennis Performance
Once the Core Issues are resolved we start to orient you towards the generative effects and or outcomes. This is a Present to Future orientation.
The SCORE model as taught by Robert Dilts and Judith DeLozier is an acronym of a generalized approach to most issues. It sets up a pseudo timeline or sequences of causes and effects.
S = presenting Symptoms
C = what is the Cause of the symptoms
O = the Outcome you want
R = the Resources you need to bridge the gap
E = the Effects of achieving your outcomes
Session Three - SUCCEED
Here's where you really start integrating the results oriented behaviors. By now you have developed many powerful skills and strategies for succeeding. The Key is to put it into action...lots of action. What motivates you to act. Pain is a strong motivator for immediate action. Pleasure is great motivator for specific direction or outcomes. Together they create a propulsion system. Add in the ideal states of mind as a catalyst and you will...Succeed