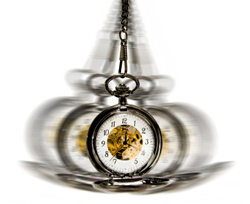 New York Institute of Hypnosis, Inc.

New York Institute of Hypnosis is a teaching organization dedicated to helping people achieve their goals. Teaching people to learn how to help themselves and others with the use of hypnosis, NLP and other natural change techniques.

Hypnosis is one of the oldest and best known ways to re-pattern unconscious behaviors and habits.
It doesn't matter how many methods you have tried in the past. As long as you want to change - Hypnosis will help you!!!

All of our Hypnotists are Board Certified by either the American Board of Hypnotherapy and/or The National Guild of Hypnotists as well as any and all appropriate NLP Certifications.
Meet Our Professional Staff:

Mark Siegel
Mark as the Founder of NYIH, is a Professional Hypnotherapist, Master Practitioner and Trainer of Neuro-Linguistic Programming (NLP). Since 1992, Mark has assisted others in reaching and expressing their highest potential with regards to personal, business and spiritual success. Mark continues to do individual sessions and corporate groups as well as train others in the art of hypnosis and NLP. He is praised by his students and peers for his concise and creative programs. His background in sales and motivation led him to investigate and master many accelerated learning techniques that are incorporated into his programs. He has written many articles on Personal Success Coaching , NLP, Hypnosis and Medical Hypnosis. He is currently writing a book on Rapid Transformation called "Designing the Ultimate You".
---
Mark Darougar, CHt.,
Mark is a certified Professional Hypnotist with additional certifications in multiple Pain Management techniques. Within his long career, Mark has assisted others in healing on all levels leading to mental, physical and emotional success. Mark continues to work with individuals as well as group corporate trainings. He has extensive success within the use of tried and proven behavioral change processes related to eating habits and exercise. His background in Research & Development as a Chemical Engineer, infused with a passion for health and healing, led him on a journey of studying various forms of alternative healing. Many of these are incorporated into his programs. He is currently writing a book on Pain Management Healing Techniques as well as Medical hypnosis.
CALL NOW
1-877-501-1406